You are overwhelmed by all the different health advice which often contradict each other? A healthy life is not as complicated as it may seem, healthy life is actually very simple. We have three simple basics for you.
Healthy living is easy
Healthy living now seems more complicated than it really is. On one hand, you are advised to rather go to work with "healthy" products put on the market by large companies. On the other hand you will be alerted to all artificial products and advice not to use these products regularly.
Should you now need to supplement more protein or not? Whether you need a doctor or not? And what about all those studies that appear in the newspaper every day? The answer is fortunately very simple.
1. Spend time and love in real nutrition supplement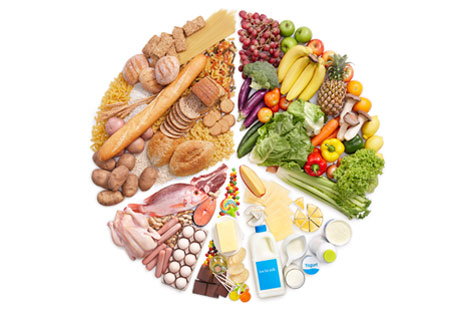 For about 200,000 years, people eat local, natural food. Indeed, there was nothing else available. This feed consisted to a large amount of plants and to a smaller amount of animal products.
The last few centuries has slowly changed our diet, and in recent decades it has changed dramatically. Because food was always limited in season and instant, we suddenly preserve certain products for years. Food comes in colorful packaging, it is touted on television and is heavily processed in large factories.
You want simple healthy life? Are not you busy searching for the 'healthiest' version of all this packaged food? I'm Just looking for food that is close to nature, and choose mostly plants. Nature does not feature prominently in food with chemicals which always includes full of salt, preservatives and flavor enhancers.
Choose real food which our body is designed for. Give priority for local, organic and natural food. 
Put time and love in the preparation of your food. Do not eat ready-to-eat but go in search of tasty recipes which remain all nutrition of the food.
Eat quietly, taste everything in your mouth.
Stop eating when you are not hungry anymore.
2. Take exercise or some movement
As your body is designed to eat natural, your body is built to move. We humans are not made to drive around all day in a car, especially sitting in the office and then sit on a bench.
Healthy living is only possible if you exercise regularly. Movement keeps your cardiovascular system in shape, makes your muscles strong, keep your metabolism up high and do more good things for your body. Does that mean you necessarily have to exercise to be healthy?
No. You just need to move, that does not mean that you do not have to exercise either. Movement can be made anywhere without difficulty: choose up the stairs instead of the escalator, head off to work in the household, go on the bike to the grocery store, walk longer with your dog, walk to the station, do a dance, do some light yoga in the morning and so on.
You do not have to slog every week in the gym to live healthy. You simply must stay in motion: Gardening, vacuuming, shopping, playing sports…. Allways exercise to keep your body healthy.
3. Relax your mind
Stress is built up easier than dismiss it. When you've worked hard all day, you will have for instance two quieter days to reduce stress.
The danger with stress is that it is formed easily, and that at some point becomes accustomed to the tension in your body. You do not even know you are experiencing stress, you do not notice that what you do all day is work with hunched shoulders.
The effects of stress on your body is huge. It's easier to stay healthy in a relaxed body with an unhealthy diet than a lot of stress goes with healthy and natural food. If you want to stay healthy in the long run you'll have to reduce the stress every day. In this way, the level of stress can not be built up, and can not self-reinforcing.
You can reduce stress more quickly when you do that consciously. It is simple to take a walk while you are in the woods with your dog, or take a little time to read or listen to music.
Diet to reduce stress
1. Dark chocolate with almonds
It's true, chocolate might just be right. A study by Swiss researchers found that dark chocolate brings down stress hormones. Almonds also ensure that you get an energy boost, which in turn leads to a lower level of depression.
2.Smoothies 
Especially banana smoothies will make you feel better. Banana contains potassium and that makes for a lower blood pressure and this ensures again that you feel less tense. An easy and good option!
3. Yogurt with berries
Yogurt is a good source of protein and calcium and it meets your body need and make you 'feel-good' . The berries are good for stress too!